Hourglass Group
presents

a workshop of
The Triple Happiness
by Brooke Berman

directed by Elyse Singer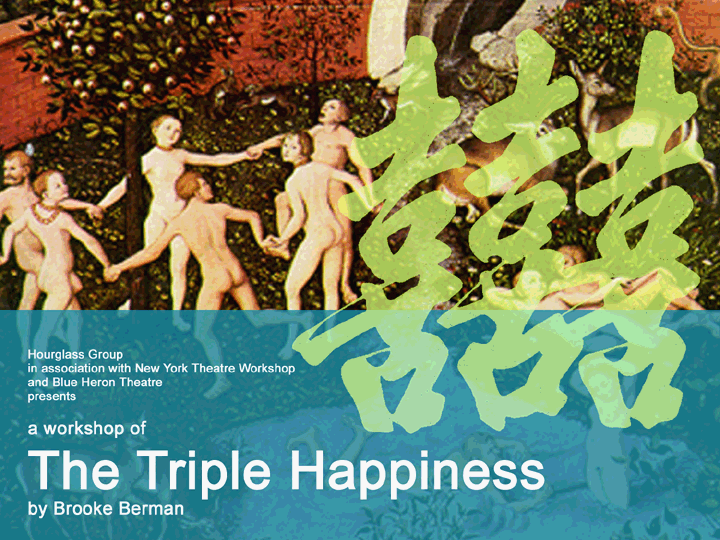 March 31 - April 6, 2001
March 31 & April 1, 2001
Part of the Blue Heron Theatre Out on a LimbSeries
Blue Heron Arts Center
123 East 24th Street MAP
April 5 & 6, 2001
New York Theatre Workshop
83 East 4th Street MAP
For reservations, please call 212-439-8122
There is a suggested donation of $12
Seating is limited, and reservations are strongly recommended.
CAST:
Richard Barboza ï Tibor Feldman ï Jan Leslie Harding
Nina Hellman ï Susan Knight ï Bryant Richards
Set/Lighting: Kip Marsh ï Costumes: Angela Kahler ï Stage Manager: Terry Dale
The Blue Heron Out on a Limb Series is made possible through a Special Projects grant from
the New York State Council on the Arts, a state agency
The Triple Happiness was originally developed in the Soho Rep Writer/Director Lab with director Anne Kauffman, and with support from ASK Theater Projects in LA. The play has had readings at ASK Theater Projects, the Hourglass Group (directed by Elyse Singer) and at the Royal Court Theatre in London.